Just got back from Dolores Bike Swap Meet. Being in the presence of such an assortment of mind blowing bikes, I decided to give Craigslist
a quick search to see if there were any new NJS frames listed. To my luck on the very last post was this Samson Elaborate frame for $300! The frame had been in an accident and really needed some TLC. Being that it was about 7 days old, I thought it was long gone. Sent a quick email & the rest was history - the Samson Project begins.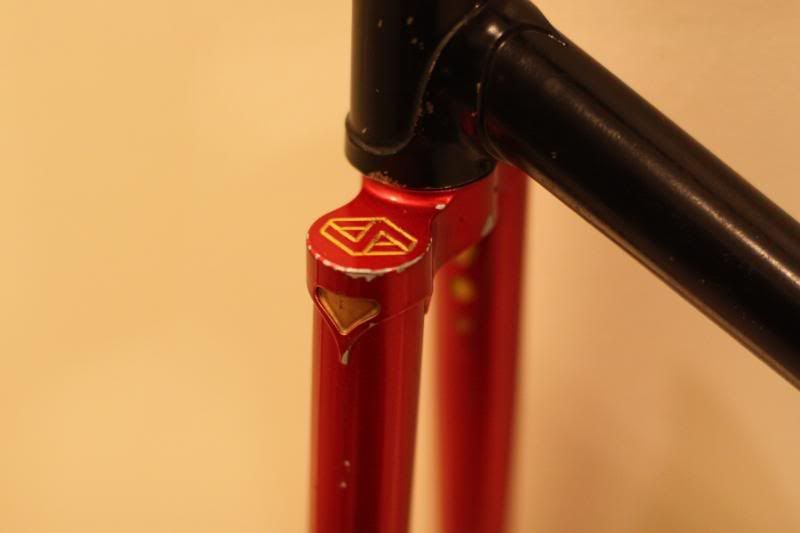 Vintage 'S' emblem on the fork shoulders, unlike the typeface seen these days. Very rare.
Old skool 110 ended spacing.